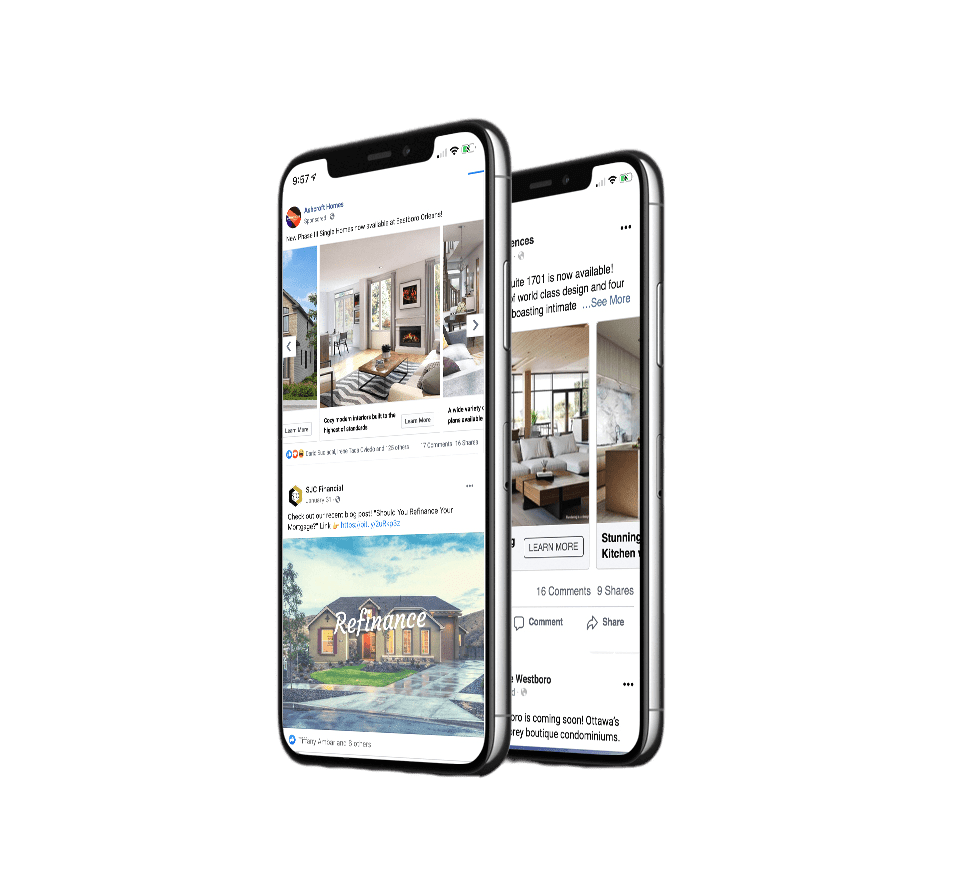 Content Created with Purpose 
Evolve and elevate with the latest trends.
Social media has fundamentally changed the way businesses communicate with their clients. It is now the main form of word-of-mouth advertising and a great way to build organic connections. 
Our agency assists businesses in spreading their narrative with exceptional social media content, videos, stories, images and reels, crafted with a well-thought-out, imaginative strategy. With a results-focused approach, we can cultivate higher engagement, draw more visitors to your website, and ultimately help achieve your broader business goals via social media.
Social Media Process
The Boost Marketing website and network is forward thinking, sites are custom and not built using WordPress templates:

Set clear goals and expectations, what would you like to achieve through organic social media. Our specialists will assess your current social media presence (if applicable) and provide feedback and assessment. 

Through extensive research and discussion our team will work with you to build 3-4 content pillars that will keep your content engaging, fresh and relevant. Contact us to learn more about to benefits of content pillars. 

After developing the groundwork for a sound social media strategy we begin writing the headlines, text and hashtags that will accompany the graphics. We use special tools to predict engagement of our text before deploying. 

The graphic content of a post cannot is extremely important. Images and videos need to be trendy and forward thinking to engage your audience. Our talented specialists ensure your posts are trendy and relevant in today's social media landscape.  

We use data collected on your specific audience, market and industry to construct the ideal posting times, posting content. This data will constantly evolve and the schedule will need to be adjusted as your page grows over time. 

Enjoy weekly communication, tweaks and discussion with your dedicated specialists. You will also receive a comprehensive report once a month, showcasing posts, post performance and much more. Stay involved and informed as your page grows. 
Boost Brand Recognition
Make a statement on your platforms of choice.
We work with you to identify the most appropriate platform for your business services, products and goals. There is no one size fits all platform or solution. Our team also stays up to date on the most popular trends in social media. We are well versed in both Snapchat and Tik Tok social media promotion as well as the other main platforms such as Facebook and Instagram.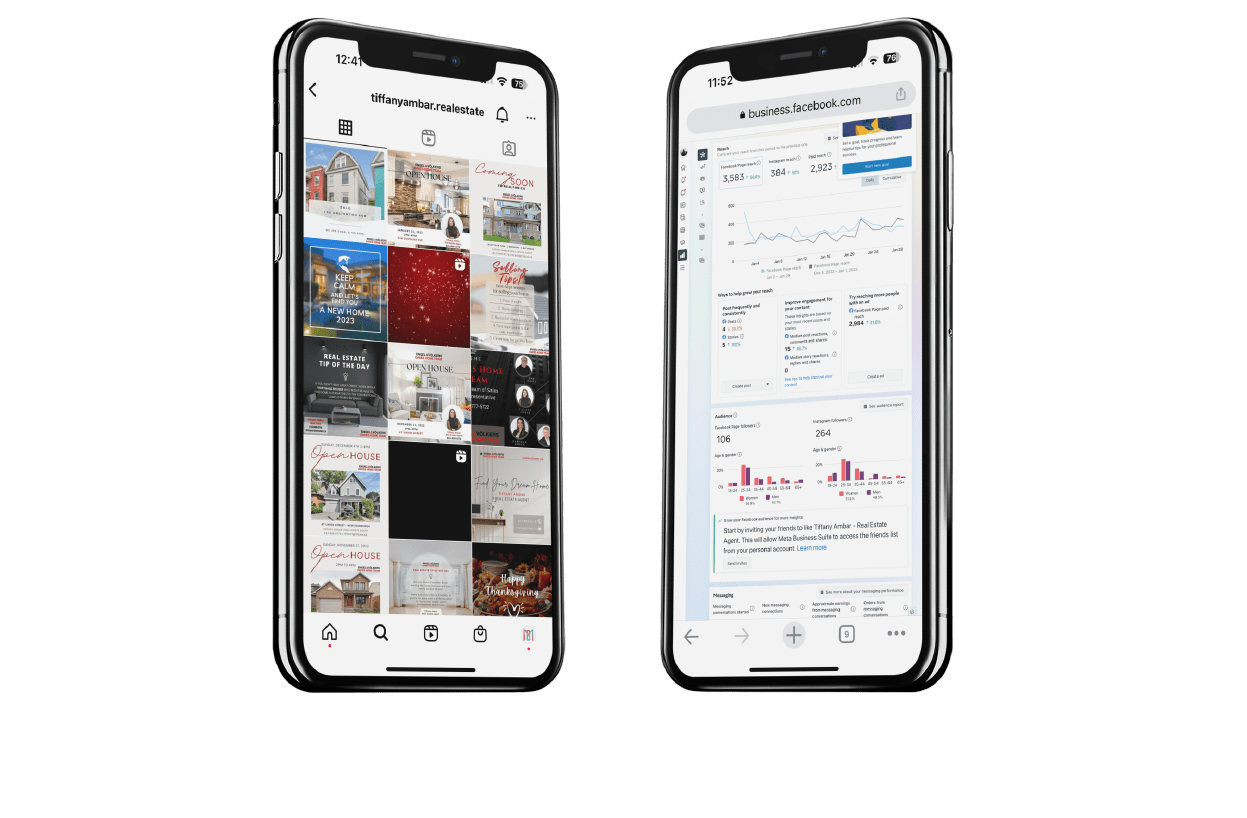 Our 2022 Organic Social Media Results 
Results we were proud to deliver to our clients in 2022:
10,000+ 
Post Engagements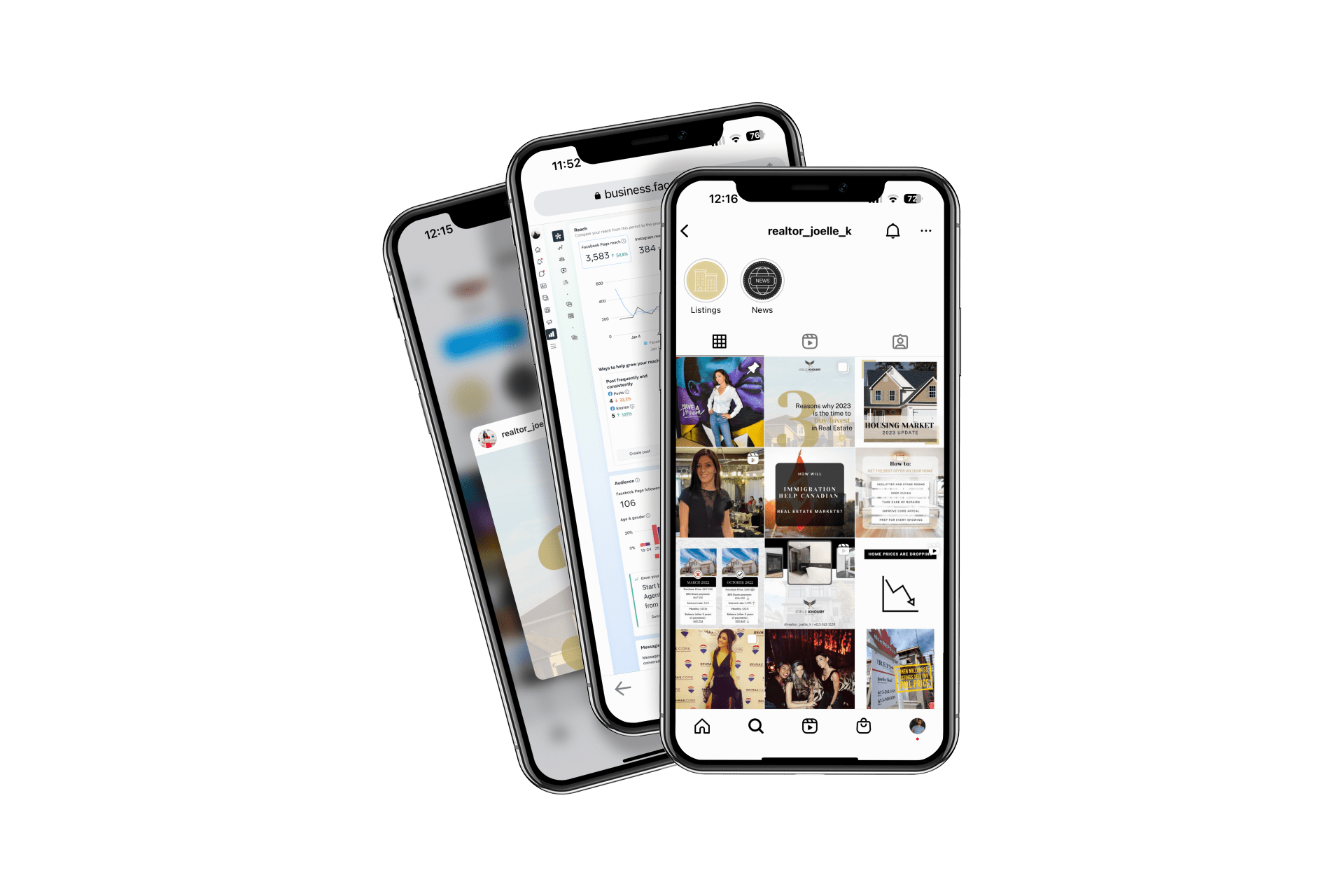 Joelle Khoury Real Estate
Client Social Media Success Story.
Learn how our team achieved 10x engagement metrics compared to the previous year.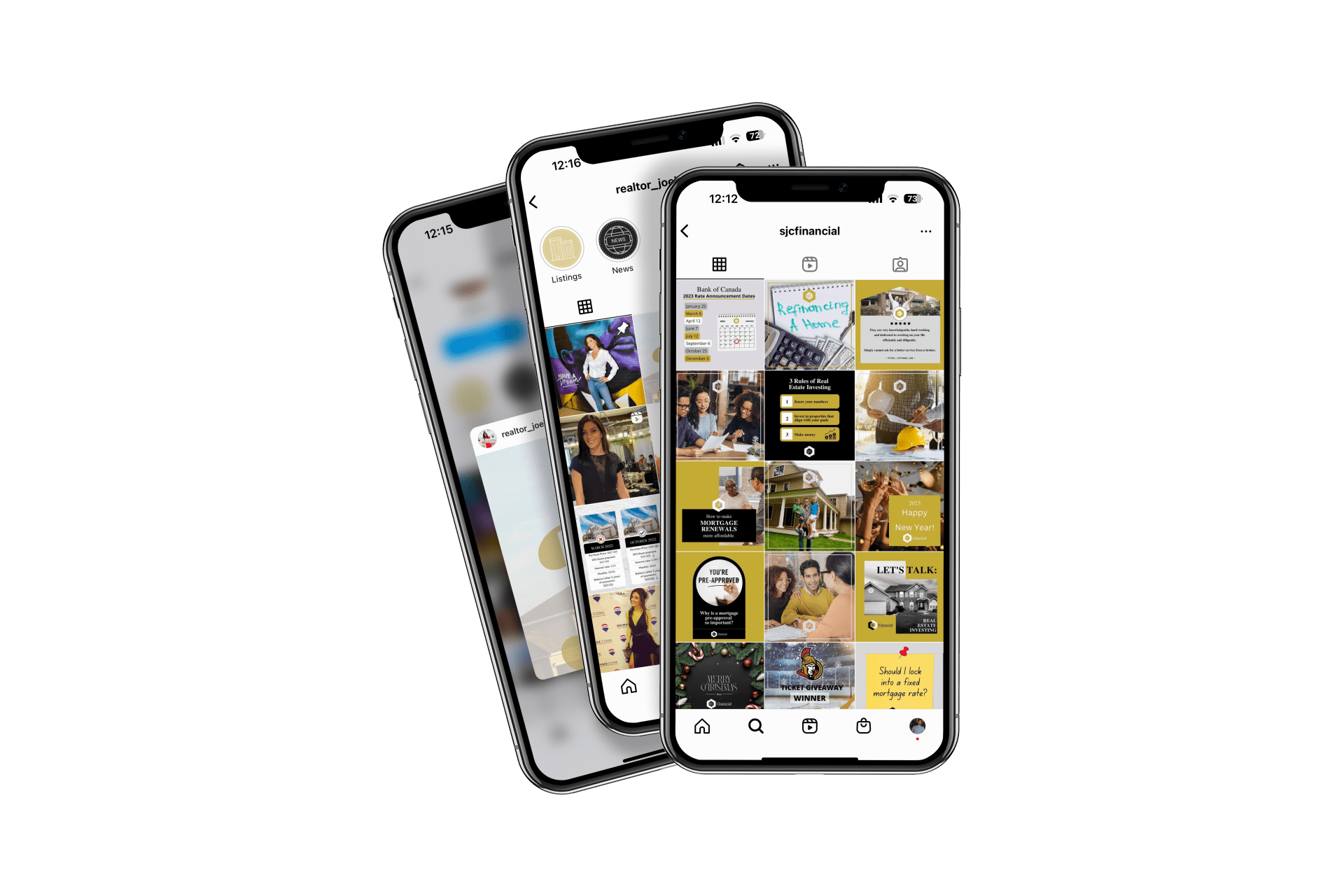 SJC Financial
Client Social Media Success Story.
Learn how our team achieved 100x followers and reach compared to the previous year.
Browse Other Services
Add to your foundation of online success with our related digital marketing services:
Email Marketing
Keep clients engaged with strategic e-blasts.
Educate. Promote. Nurture.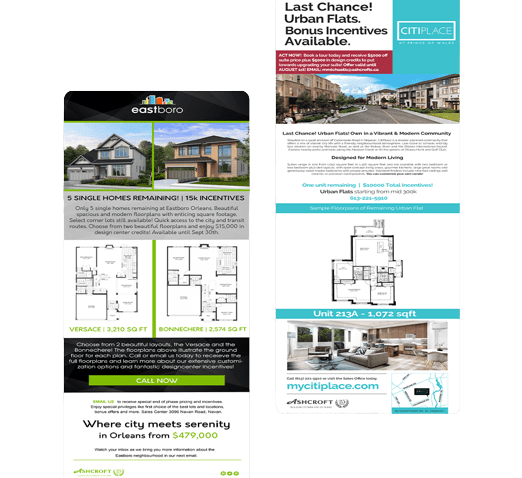 Content Writing
Professional captivating writing.
Blogs. Posts. Sponsored Articles.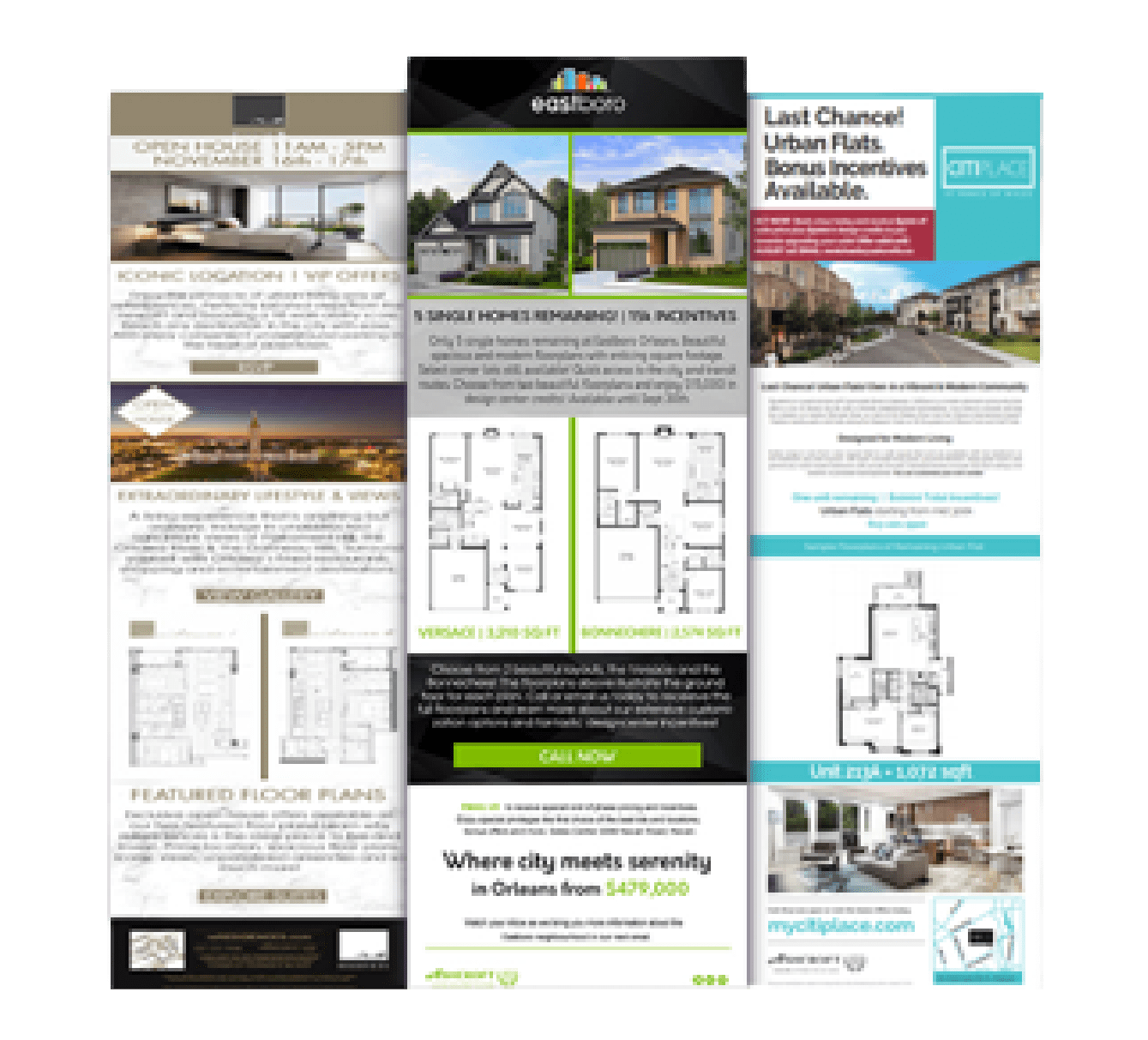 Accreditations & Certifications
We're proud to be accredited by the following organizations: