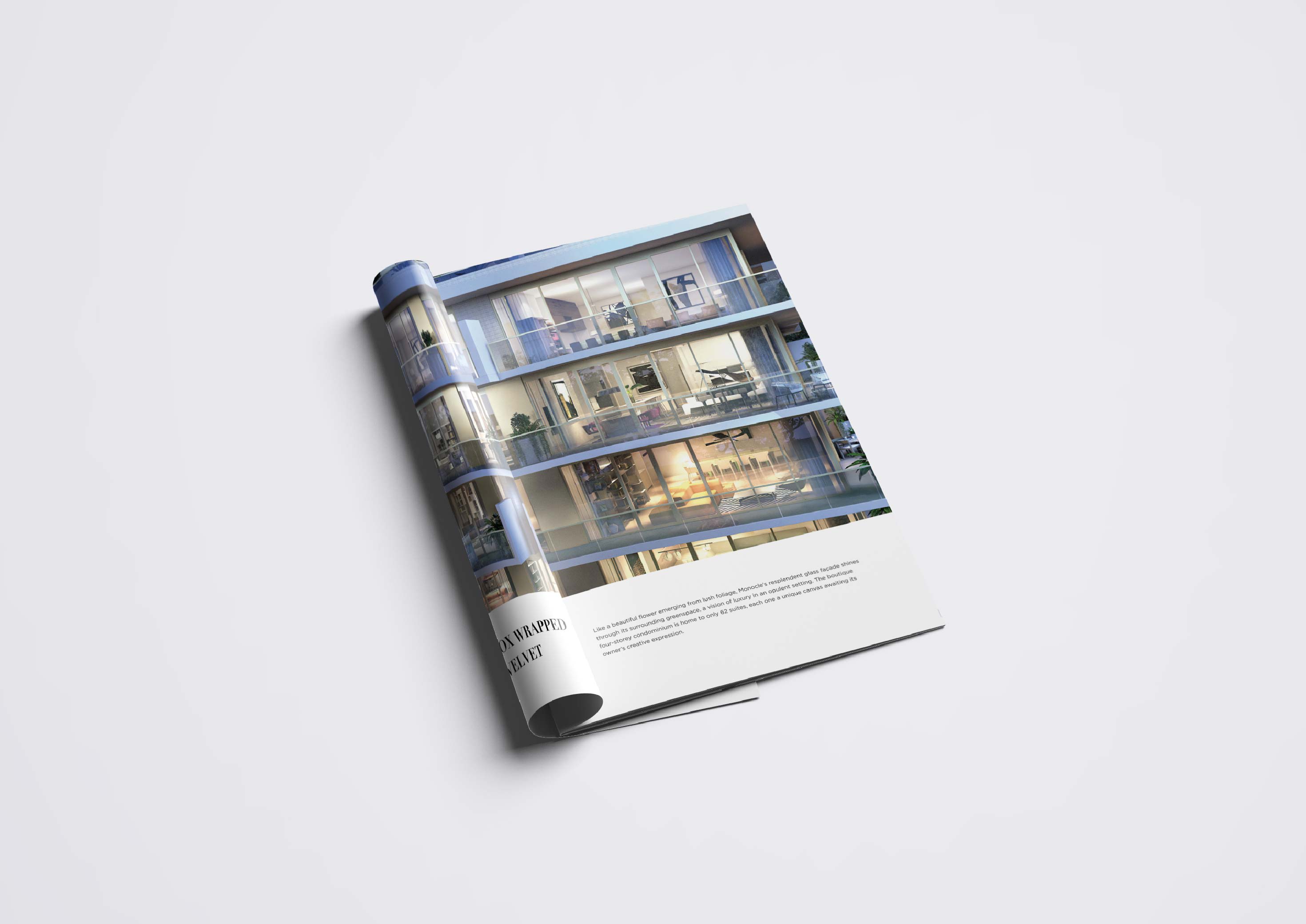 Comprehensive Print Coordination
Big or small we offer Canada's best print services.
We coordinate printing tasks from top to bottom starting with the initial graphics and strategies. Whether it is a mailer across Ottawa neighborhoods or business cards delivered directly to your door, we take care of everything and execute flawlessly. 
Why Use Boost Marketing Print Services?

Boost Marketing is authorized to plan print marketing strategies with Canada's largest providers and signage owners. This means you get certified graphics, targeting, tracking and execution no matter where you decide to deploy your materials. 

Our team sets clear guidelines and expectations when working with you. When a date is selected for your large scale print projects you can rest assured that they will be completed on the selected day. For small print projects, materials will be delivered directly to your location of choice.

We pride ourselves on delivering fast and accurate quotes whenever they are requested. The price of materials is constantly changing so it is best to act on a quote as soon as it is given to ensure the same pricing is processed.  

Want to pair your print marketing with digital strategy for the best results? Boost Marketing specializes in digital ppc and social media campaigns. When paired with the right print marketing strategies clients have seen tremendous results.  

Boost Marketing only works with the best paper and print bulk suppliers, meaning you get to choose from a large selection of material types and always receive a quality product free from defects and or misprints. 

Using digital strategy print materials can collect data as they circulate to your target population. Whether you are putting up a billboard or handing out business cards, Boost Marketing can put elements in place to start collecting digital data to track performance. 
We Know Print
Responsible for producing city wide mailers, big signage and more.
Our team has experience producing city wide mailers upwards of 400,000 mail pieces delivered across Ottawa and has the capability to do similar plans anywhere in Canada. We have also done big signage such as billboards, bus shelters, transit, newspaper publications and more. Reach out today to discuss your printing ideas.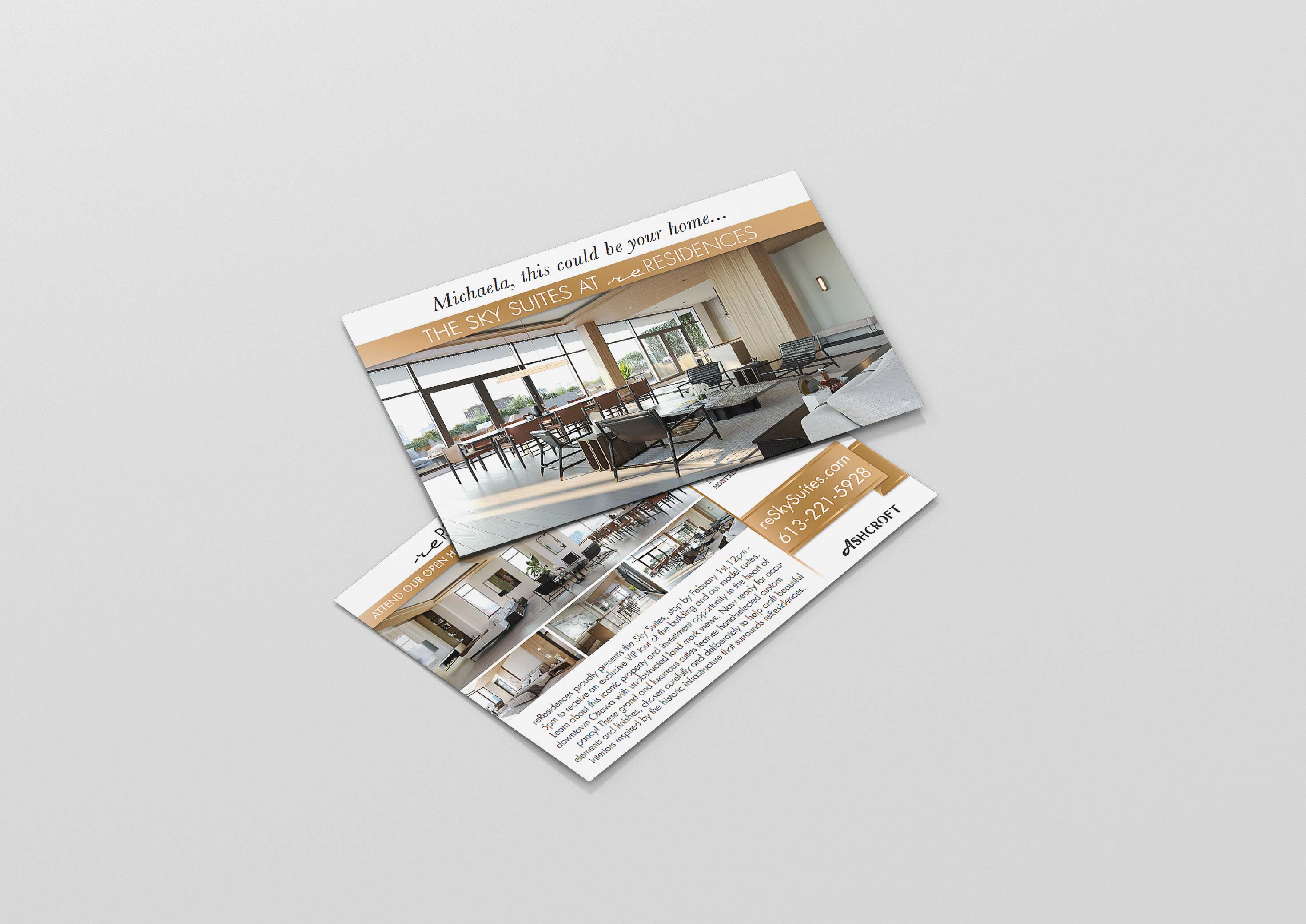 Common Products and Specialties
Professional coordination & experienced support.
Boost Marketing specializes in flyers, business cards, billboards, big signage, decals, vinyl's, clothing and placements. We have numerous synergies with some of Canadas largest placement providers meaning you get preferred rates when shopping through Boost Marketing. We also offer two highly effective specialty products: Mini Billboards and Smart Business Cards.
Business Cards 
Cards that mean business.
Connect with absolute assurity.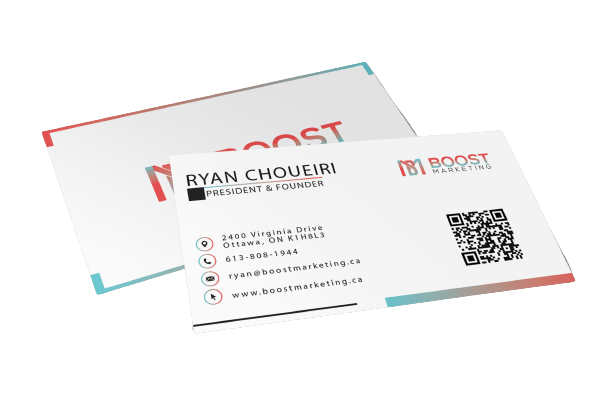 Flyers & Post Cards
Information delivered through compelling stories.
Keep clients engaged with captivating layouts.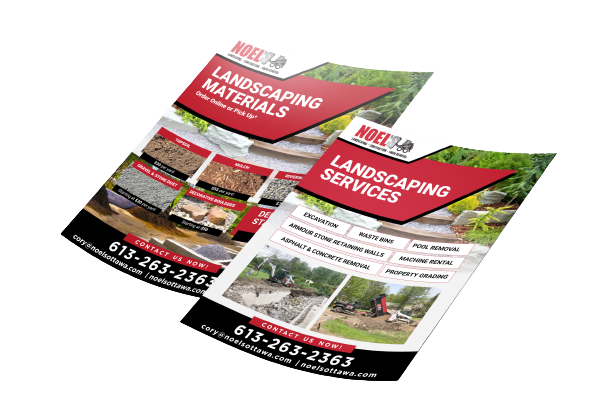 Smart Cards
Efficient. Captivating. Unique.
First impressions last, make yours memorable.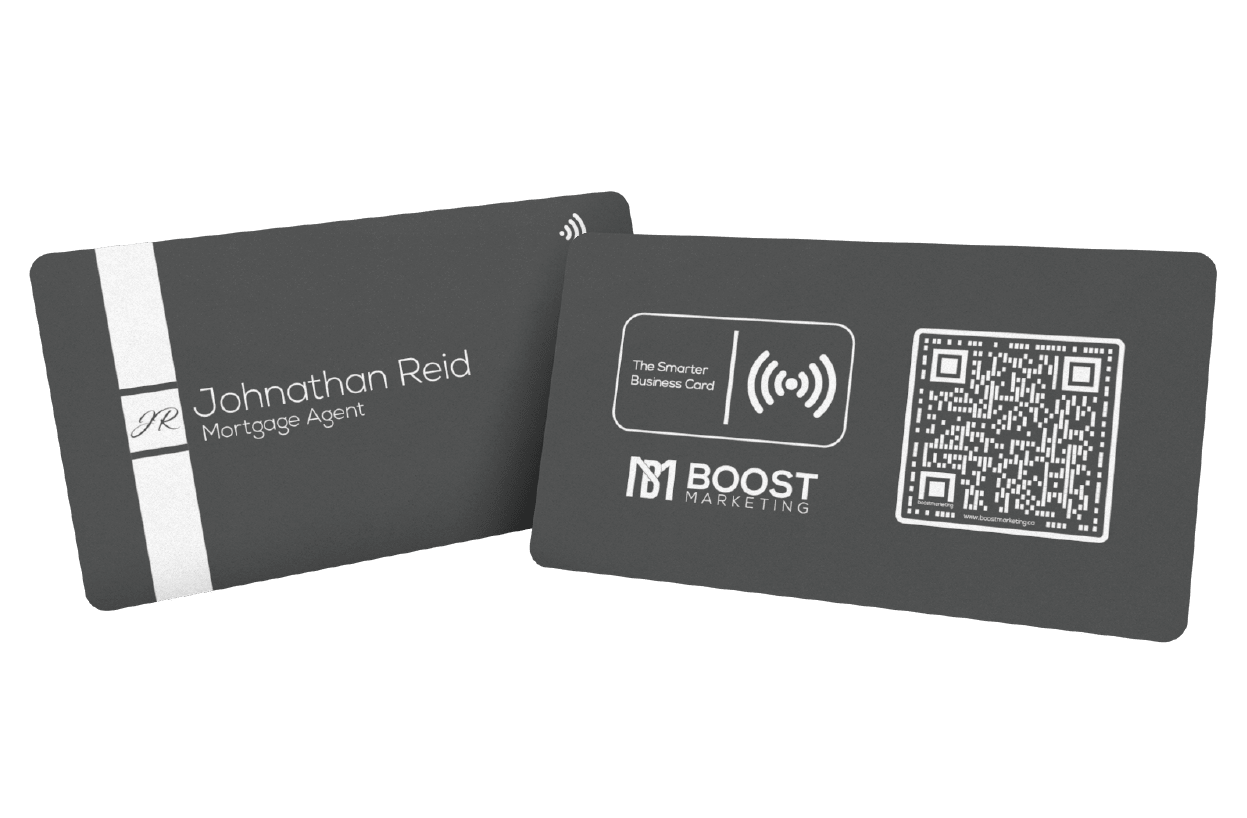 Mini Billboards
Billboard levels of Exposure.
At one tenth the cost.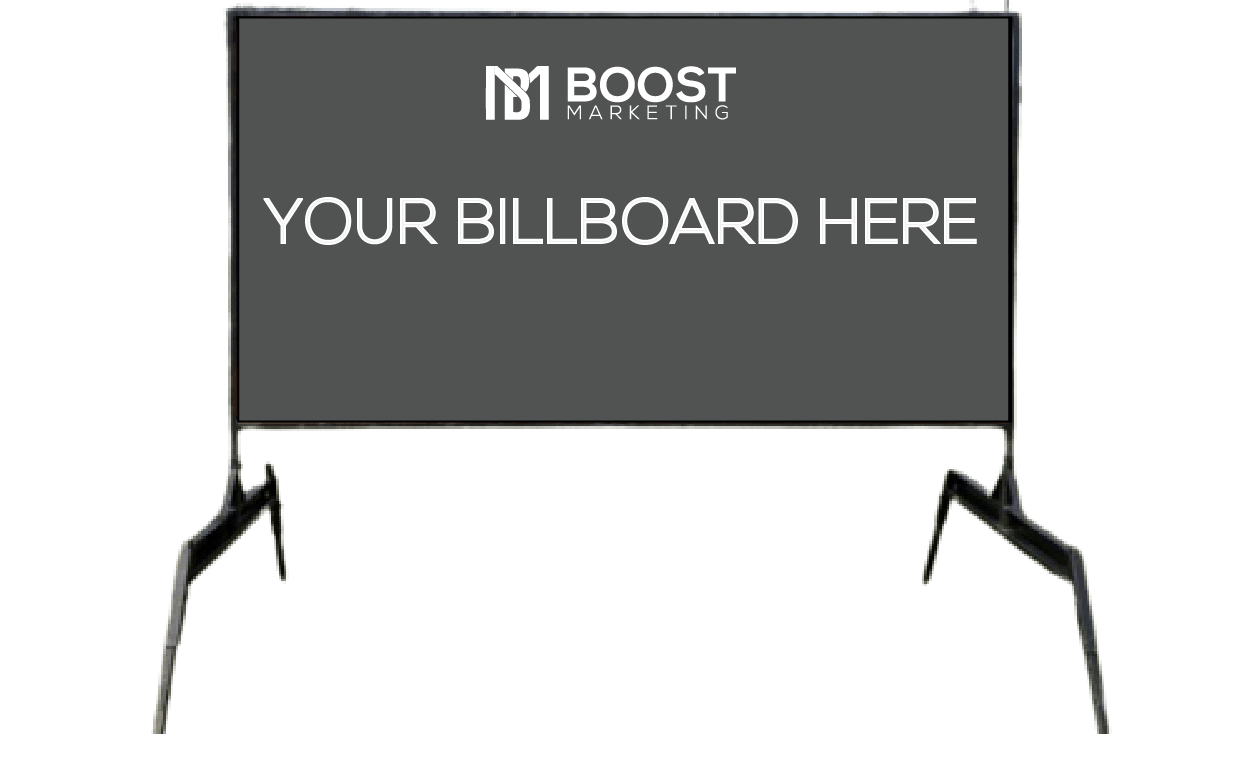 Browse Other Services
Add to your foundation of online success with our related digital marketing services:
Accreditations & Certifications
We're proud to be accredited by the following organizations: